Irresistible to many because of their sweet taste, pistachios are one of the healthiest nuts, because they provide a large number of antioxidants to the body, as well as the nine essential amino acids, that is, it can be considered complete protein.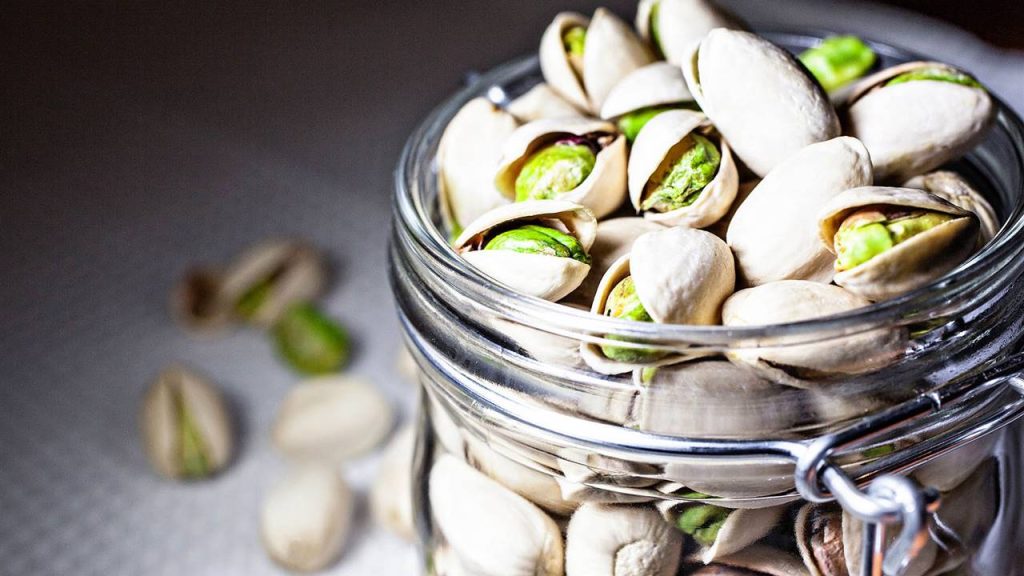 Undisputed food of the Mediterranean diet, pistachios have recently become the main protagonists of all kinds of recipes: sweet or savory, main dishes or desserts, as the only ingredient or accompanying others… In short, it is very common to ingest them throughout the day in any of its versions. However, are you aware of all its properties?
Different studies confirm that pistachios are a source of health, since they contain high doses of fiber, less fat than other nuts, complete protein and antioxidants that protect against chronic diseases, including some types of cancers such as breast, liver and colon.
PISTACHIO: THE COMPLETE PROTEIN THAT CAN BE EATEN RAW
For all people, but especially for those whose diet only includes foods of plant origin, pistachios are very important, because, not only do they contain the nine essential amino acids, but they are also the only ones that can be eaten raw, without cooking.
A study conducted by the Department of Animal Sciences of the University of Illinois (United States) and promoted by the non-profit trade association, American Pistachio Growers, has found that, both raw and roasted, pistachio grown in California has the highest quality protein, as well as arginine and leucine, two amino acids responsible for strengthening the immune system and synthesizing proteins. respectively.
ANTIOXIDANT PROPERTIES OF PISTACHIO
Much is said about antioxidants and their function of fighting free radicals, those substances necessary in the metabolic reactions of the body, but whose excessive presence is related to premature aging and diseases such as cancer. For that reason, it is recommended to eat a diet rich in antioxidant foods such as blueberries, pomegranate, cherries, beetroot …, and pistachios!
A study conducted by New York Cornell University (United States) and published in Nutrients determines that the antioxidant capacity of pistachio is superior to that of most foods popularly known with this quality. The group of researchers believes that this could be due to compounds unique to pistachios, such as vitamin E, carotenoids, phenolics and flavonoids.
WHY ADD PISTACHIOS TO YOUR DIET
With muesli or yogurt at breakfast, in vinaigrette to dress the salad of the meal or in the pesto sauce for dinner, pistachios are the perfect ingredient in every type of dish, and without forgetting that you can eat a handful at any time of the day. One serving of pistachios grown in California (28 grams or 49 units) is an excellent source of copper and a good source of protein, fiber, vitamin B6, phosphorus, and thiamine. Adding pistachios in the daily diet is to enhance a good state of health.