Packaged products containing refined fats, added sugars and too many artificial additives contribute to the increased risk of death from cardiovascular disease or cancer, among other diseases.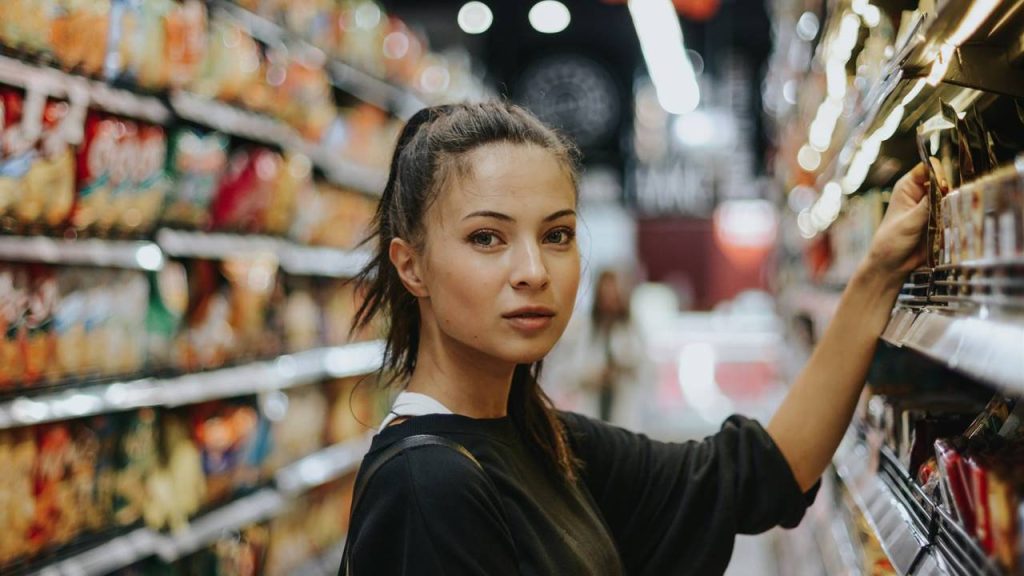 The number of scientific studies confirming that consuming too many highly processed foods (products such as sausages, fried foods, pastries, soft drinks or ice cream) can have consequences beyond obesity and high cholesterol is increasing.
A study published in the American Journal of Preventive Medicine estimated that, per year, the deaths of around 57,000 Brazilians between 30 and 69 years old are attributable to the consumption of ultra-processed foods. That equates to more than 10% of Brazil's annual premature deaths in that age group.
The authors say their study is the first to estimate the impact of ultra-processed foods on the risk of premature death.
AVOIDING THE CONSUMPTION OF ULTRA-PROCESSED FOODS PREVENTS PREMATURE DEATH
The study used calculations from an earlier analysis, which compared the relative mortality risk of people who consumed large amounts of processed foods with those who ate relatively few.
The authors applied this model to Brazil's population and to the consumption of ultra-processed foods. From there, they estimated the number of premature deaths that could have been avoided if people aged 30 to 69 had eaten less of such foods. The researchers focused on this age group because the World Health Organization considers death from noncommunicable diseases to be premature at those ages.
ULTRA-PROCESSED FOODS ARE LINKED TO HEART DISEASE, OBESITY AND CANCER AMONG OTHER DISEASES
Eduardo Nilson, a nutrition researcher at the University of São Paulo and lead author of the study, said "it is very likely that heart disease is among the main factors" contributing to these premature deaths. Diabetes, cancer, obesity and chronic kidney disease may also play a role, he said.
Foods that are "ultra-processed" contain refined fats, added sugars and additives. They can be identified by their long list of ingredients, many of which you wouldn't normally find in your own kitchen. They usually have very few whole ingredients and contain flavorings, colors or other additives. Instant noodles, frozen pizza, and store-bought cookies generally fall into this category.
THE WORST ULTRA-PROCESSED: BREADS, CAKES, COOKIES, CHARCUTERIE, HAMBURGERS, SOFT DRINKS…
In Brazil, Nilson said, the ultra-processed foods that contribute the most to daily calorie intake are mass-produced breads, cakes and pies; margarine; Crackers; biscuits; meat products such as ham, hot dogs and hamburgers; pizza; and sugary drinks.
Nilson and his colleagues estimated that if all adults in Brazil made sure ultra-processed foods accounted for less than 23 percent of their daily calories, the number of fewer premature deaths per year could be reduced by 20,000. Most Brazilians are already below that threshold, but a quarter of the country's adult population gets up to 50% of their daily calories from ultra-processed foods, Nilson said.
THE CONSUMPTION OF ULTRA-PROCESSED FOODS INCREASES IN SPAIN
In Spain, it is estimated that one in three calories consumed comes from ultra-processed foods. The consumption of these products continues to increase in our country: between 1990 and 2010, the proportion of ultra-processed foods in the shopping basket went from 11% to 32%.
Many previous studies have linked ultra-processed foods to other negative health outcomes, including an increased risk of diabetes, cognitive decline, heart disease, and cancer. Ultra-processed foods are one more factor that contributes to hypertension, higher waist circumference, overweight and alterations in the blood fat profile. The recommendation to gain years of life is as simple as replacing ultra-processed foods with whole foods such as fruits, vegetables, legumes and whole grains.