It is one of the most consumed products during the Christmas holidays, but crispy chocolate nougat is bad or disappointing. For example, of 17 nougats tested, only two contain cocoa butter as the main fat.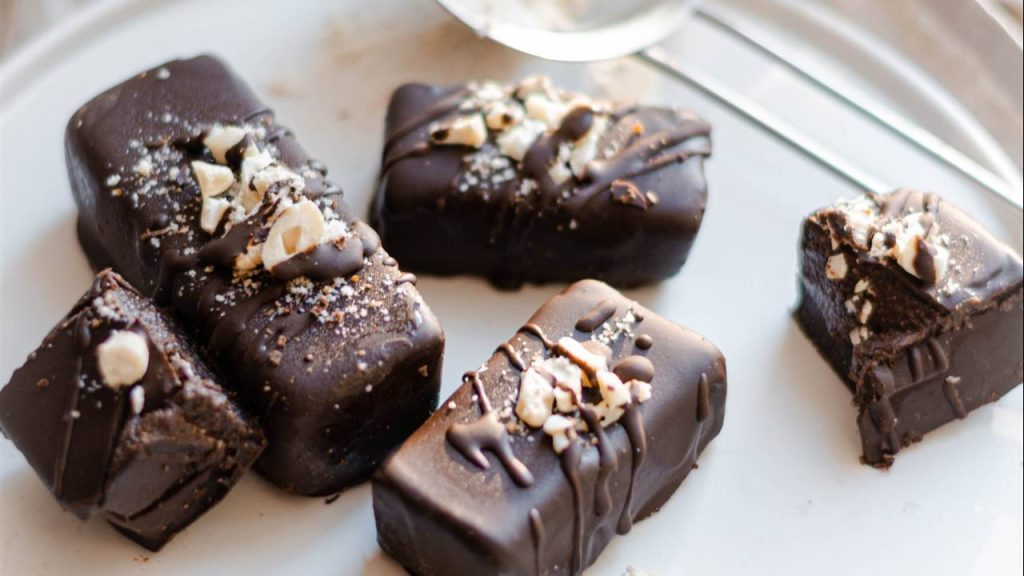 The Organization of Consumers and Users (OCU) has analyzed 17 bars of crispy chocolate nougat and has suspended 9 products, but the rest are not good, but disappointing.
The crispy chocolate nougat is one of the most consumed, more than the traditional almond nougat, from Alicante or Jejuna, but in many cases the quality leaves a lot to be desired, according to the OCU.
OCU experts have reviewed the information on the label, ingredients, additives and nutrition information. They have also had the assessment of a group of expert pastry chefs.
CRUNCHY CHOCOLATE NOUGAT: FIND OUT IF THEY ARE OF QUALITY
One of the characteristics that can distinguish a good crunchy chocolate nougat from a bad one is the fat chosen.
In a chocolate or in a quality chocolate nougat the fat should be cocoa butter. However, in many cases manufacturers mix it with other fats of lower organoleptic quality, such as sunflower oil, palm fat or shea butter. To compensate for their little flavor, they add aromas.
Of the 17 nougats investigated, only two contained exclusively cocoa butter.
A HARMFUL ADDITIVE TO THE GUT MICROBIOTA
Another characteristic of some poor-quality nougat is that they contain inadvisable additives, such as E476 (polyglycerol polyricinoleate), a texturizer that, according to the OCU, can alter the microbiota and intestinal mucosa. Other emulsifying additives such as lecithins do not have this problem and are considered acceptable by the OCU.
On the other hand, in the tasting carried out by the pastry experts, in general, the nougat are considered excessively sweet. In addition, chocolate has no shine, does not melt in the mouth (because they do not have enough cocoa butter), lacks aromas and the masses of puffed rice (in reality, an extruded of rice flour, corn and salt) that give them crunchy texture are not evenly distributed, are hard or stick to the molars.
Only the nougat of El Corte Ingles gets a good result in the tasting, although it lacks flavor. In addition, its price is competitive. Another nougat, Pico, stands out because it uses only cocoa butter.
YOU CAN MAKE YOUR QUALITY NOUGAT AT HOME
Chef Virginia Garcia explains that chocolate is one of the easiest nougats to make at home. "It basically consists of making a thick tablet with nuts of your choice or puffed cereals (puffed rice is "the one of a lifetime"). You only need the ingredients you like best and chocolate to melt," he describes.
It can be made with 250 g of peeled and raw nuts (e.g., almonds, pistachios and hazelnuts), which are roasted at home, and 200 g of dark chocolate with 85% cocoa or more.