Although an omnivorous diet is followed, the consumption of vegetable proteins is essential to preserve muscles and prevent diseases in people, especially from the age of 60.
Plant-based proteins are essential to preserve muscle from the age of 60, according to a study conducted by the National Institute of Nutrition and Health of the People's Republic of China.
Researchers conducted a cross-sectional study to investigate how different amounts and sources of protein consumption affect muscle mass in older Chinese adults. The analysis included 4,826 participants aged 60 years or older.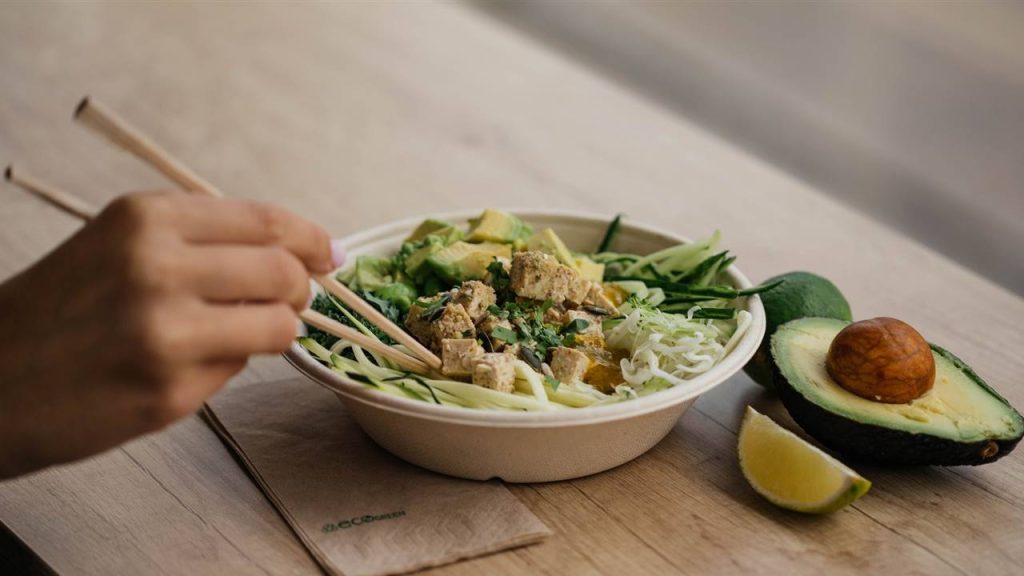 Protein intake data were obtained through interviews with participants. Appendicular skeletal muscle mass (sum of the muscle masses of the four limbs) was assessed using bioelectrical impedance analysis, a method that measures body composition as a function of the speed at which an electric current travel through the body.
Plant-based protein sources were defined as cereals, tubers, starches, legumes, vegetables, fruits, mushrooms, algae, nuts and seeds, while animal proteins were identified as meat, poultry, milk, eggs and aquatic products.
VEGETABLES ARE ESSENTIAL SOURCES OF PROTEIN
Vegetable proteins are essential even if you follow an omnivorous diet. According to the findings, two-thirds of the participants' dietary protein intake came from plant sources. More importantly, higher levels of total dietary protein intake and plant-based protein intake were found to be positively linked to increased muscle mass. The association between animal proteins and muscle mass was negligible.
In the group with participants who had the highest total protein intake, muscle mass exceeded the average by 0.96 kg among men and 0.48 kg among women. Similarly, in the group of participants who had the highest intake of plant-based protein, muscle mass exceeded the average by 0.76 kg among men and 0.35 kg among women.
NECESSARY PROTEINS: 68 G IN WOMEN AND 78 G IN MEN
In addition, the study indicated that a dietary protein intake greater than 78 grams of protein per day (g/d) in men and 68 g/d in women could be ideal for preventing low muscle mass among the elderly population.
"The traditional Chinese diet is characterized by a large number of cereals and vegetables. Therefore, vegetable protein intake contributed more to total protein intake than animal protein intake," explains the state.
In addition, "antioxidants and vitamins found in fruits and vegetables may improve the absorption of plant proteins." It's also possible that consuming higher amounts of plant-based protein could achieve the same anabolic response (muscle building) evoked by smaller amounts of animal protein, according to the authors.
RECOMMEND INCREASING RECOMMENDATIONS ON PROTEIN INTAKE
Although study participants consumed the same amount of protein at all three meals of the day, intake on each occasion was less than 20 g, which is below the 25 to 45 g recommended for optimal stimulation of muscle protein synthesis.
At the same time, recent studies have pointed out that current protein intake recommendations in China are insufficient to preserve muscle mass and strength.
"Older people, men and people with less education and living in rural areas are at high risk of having low muscle mass. It is time to consider updating the recommendations," the authors said.
MORE PROTEIN TO PREVENT SARCOPENIA
In 2020, approximately 18.7% of the total Chinese population was 60 years or older. Aging is a major factor in declining body function, including skeletal muscle mass.
Specifically, sarcopenia (gradual loss of muscle mass, strength, and function, reduced ability to perform daily tasks) can greatly affect quality of life.